Maintaining a healthy diet while you're on vacation is a very tricky business. Keeping your diet on track isn't easy especially when you're surrounded by your family and friends. You tend to forget why you started the diet in the first place. You need to remember that you started the diet because you wanted a change. You don't have to give up everything when you start your diet, just be honest with yourself. Change is not a comfortable process. You will have to put in effort in whatever you do, be it hitting the gym or maintaining a diet.
Stay active
You don't have to worry if you're skipping your gym routine for a couple of days while you're on vacation. Make some queries about the hotel services that you would be staying in and plan out a temporary routine for your workout. A twenty minute session before munching down your breakfast would relax you for the entire day. If the gym services are not available, then go for a run. Walking also would be a good option, that way you can explore the local area and the city. You could go for a swim as well.
Eat smart
When you're on vacation, the urge to try out all the new cuisines shoots up. Many people gain weight post their holidays. The trick is to eat smart and eat right. Choose quality over quantity. Don't fill yourself up to the brim. You must learn to balance your food. Watch your alcohol intake. Switch to healthy mocktails. Eat when you're hungry and avoid eating on hourly basis.
Sleep
The most important thing among all the tips is to sleep well. You must get sufficient sleep in order to stay fresh and active. This is the only time when your body gets ample amount of rest and heals internally. Your party timings will definitely clash with your sleep timings, so plan accordingly. It's completely alright to start your next day a little late, after all you're in charge. Get a nice breakfast, make hangover drinks and relax.
Hydrate yourself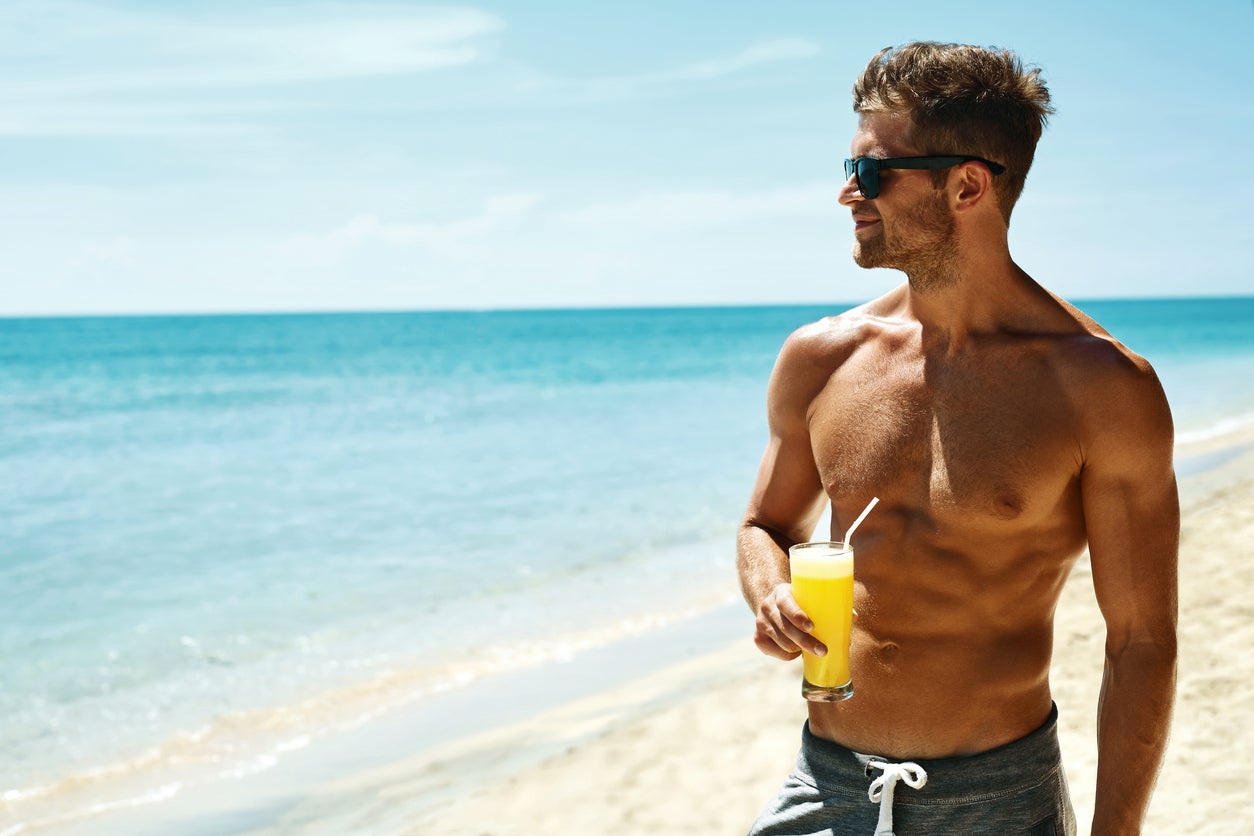 Hydrating yourself is extremely important. If you want to enjoy your holidays and not be prone to dehydration, then sip some water every hour. You can drink fruit juice that are high in water content as well. Carry water bottles with you when you're visiting and exploring the city.
These are a few tips that you would need to follow in order to maintain a healthy diet while you're on vacation.